My Father's Kowloon City
In 1998, Hong Kong's only airport moved to Lantau Island, the city was given an opportunity to redevelop and revitalize one of the oldest neighborhoods, the Kowloon City district. Due to its close proximity to the old Kai Tak Airport, construction in this area had always been strictly regulated, but with the airport gone, the area began to grow and evolve.

Following the death of his father in 2014, New York-based photographer John Chee returned to his childhood home in the Kowloon City. After two decades away, Chee sought to reconnect with his former neighborhood. Using the tool that he knows best, he captures the family stone houses and the last walled village of Kowloon that among many others in the shadow of Lion Rock face elimination. Illuminating Hong Kong's tenacious energy known as the "Lion Rock Spirit," My Father's Kowloon City is an evocative tribute to the city and its people, the local pride and growing pains.
一九九八年,香港開埠以來唯一的民用機場啟德機場終須遷往大嶼山,機場傍的香港最古老地區九龍城亦經歷各種重䢖和活化 。香港政府過往對座落在啟德機場附近的樓宇,有嚴格的高度限制。 機場搬離後, 限制放寬,古老的九龍城從新發展起來。
John Chee是一位移居紐約的攝影師。 於父親的喪禮後, John回到父親於上世紀三丶四十年代童年生活的九龍城家園舊地,追本溯源。 已離港二十多年的John藉此也重溫探索少年時代與父親在香港生活的地區。 他使用其最擅長的工具,捕捉獅子山下浮生景像丶 九龍最古老的圍村和石屋家園的光影, 照射出香港人堅毅不屈充滿活力的獅子山下精神。 他希望以其攝影集「在獅子山下尋找他的足跡」及展覽, 對這城市和它的市民在過去百年克服艱辛丶驕傲成長的歷史致敬。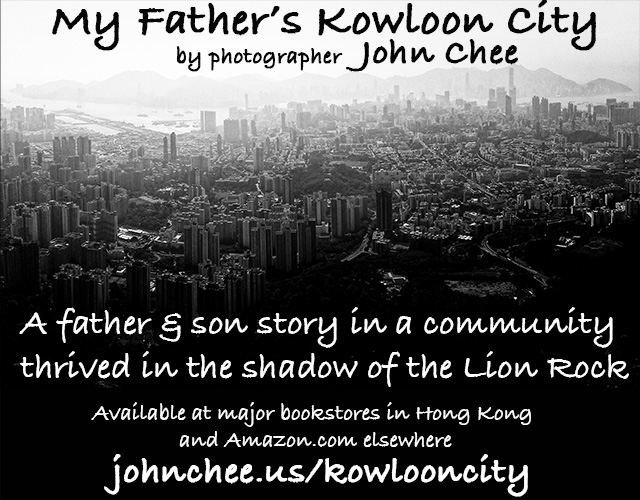 My Father's Kowloon City 「在獅子山下尋找他的足跡」is available at the following bookstores:
>> Amazon.com (outside of Hong Kong)
>> The Eslite Spectrum (誠品)
>> Metrobooks
>> Chung Hwa Book Co. (中華書店)
>> The Commercial Press (商務印書館): online or in-store
>> Joint Publishing (H.K.) (三聯書店)
>> Cosmos Books (天地圖書)
>> Cite Bookshop (城邦書店)
>> Logos Ministries Ltd. (基道書樓)
My Father's Kowloon City - Introduction
A conversation with photographer John Chee on his book My Father's Kowloon City 「在獅子山下尋找他的足跡」.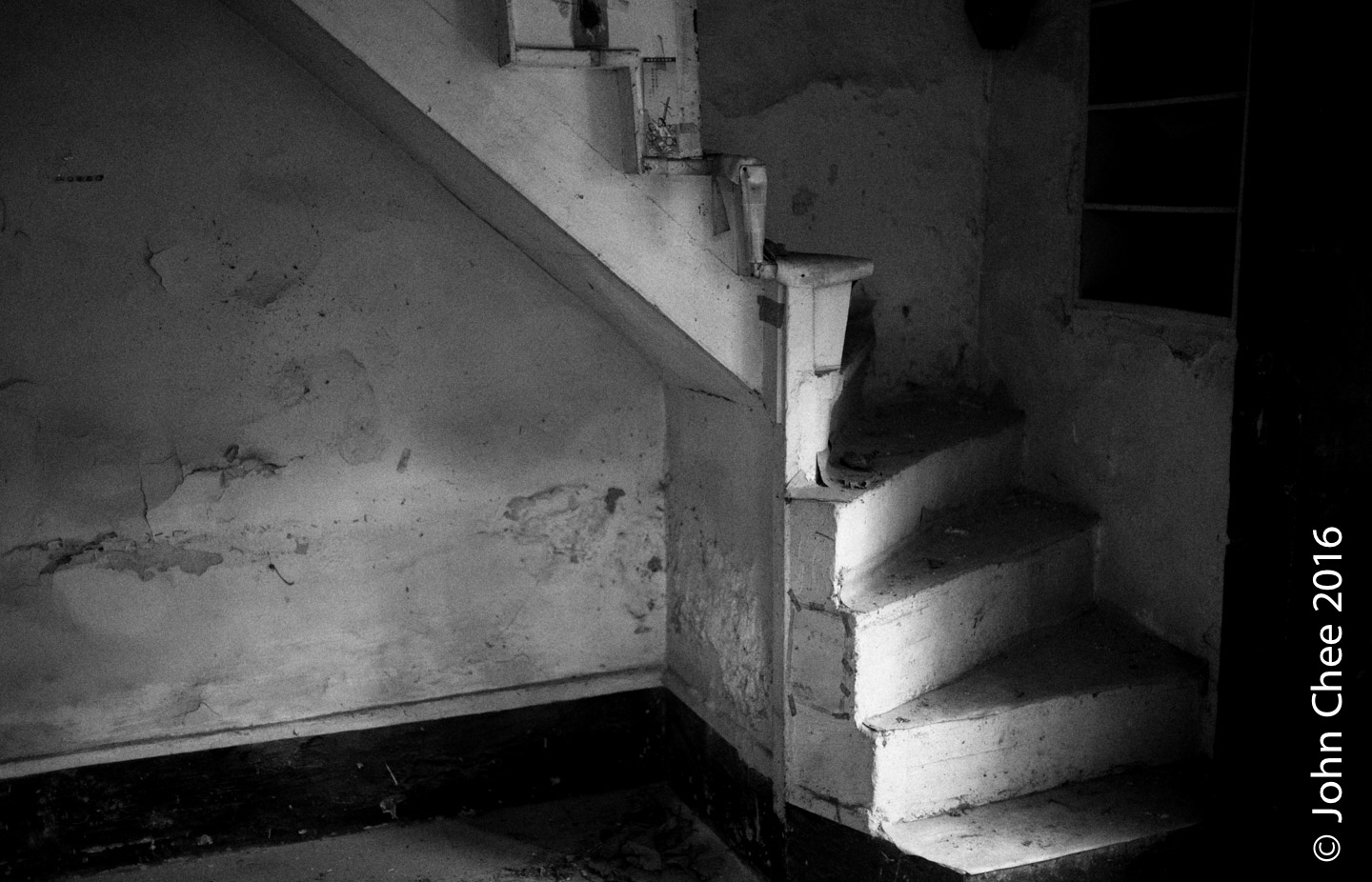 Faith 信
(Ho Kar Yuen 何家園, Hong Kong)
"Faith is taking the first step even when you don't see the whole staircase." ―Martin Luther King, Jr.
Promise 諾
(Nga Chin Wai Village 衙前圍村, Hong Kong)
「人有悲歡離合,月有陰晴圓缺,此事古難全。
但願人長久,千里共嬋娟。」(蘇軾)
Wong 黃
(Hudson Store 合成士多, Kowloon City 九龍城, Hong Kong)
"Life is like a movie," said Mr. Wong, Hudson Store